Once a standard, always a standard. Core Java Volume I – Fundamentals is one of the best-selling Java books of all time. Today we look at why you should make room on your bookshelf or digital library for the newest edition of this classic reference from Cay S. Horstmann and Gary Cornell.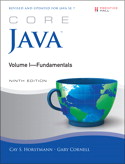 Recognized by many as the definitive guide to the Java platform, Core Java, Volume I—Fundamentals, 9th Edition, continues to live up to the promise of targeting "serious programmers who want to put Java to work on real projects."
As with previous editions, readers find a no-nonsense tutorial that brings you up-to-speed quickly on Java SE 7 core language enhancements, including the diamond operator, improved resource handling, catching of multiple exceptions, and more. All code examples have been updated to reflect these enhancements and include complete descriptions of new SE 7 features with explanations of fundamental Java concepts.
So… What's the Buzz?
The writing style is as clear and readable as ever, and is replete with examples that are basic but not trivial. It is evident that a great deal of thought went into creating those examples, which are sufficiently detailed to provide a meaningful reference. -- Victor Grazi (InfoQ)
I cut my teeth on Java programming a decade and a half ago using the 1st edition of this book. When I saw the 9th edition was out I was curious about what I could still learn about Java and how an author would handle the huge expansion of the language over the years. Turns out to be quite a bit and quite well. –Dave the Rave (Amazon.com)
I highly recommend these books [Core Java Vol. 1 and 2] to beginners as well as advanced developers. When I am coding Java, these two books will definitely be by my side. –Tad Anderson (Java Developer's Journal)
Want More?
--------------------------------------------------------------------------------------------------------------------------------------------------------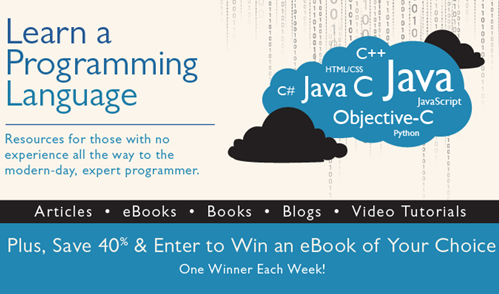 Learn More: informit.com/learnprogramming