Home > Blogs > Access 2007: Form and Report Pre-Set Designs
Access 2007: Form and Report Pre-Set Designs
In Access 2007, Forms and Reports can be quickly reformatted using the pre-set galleries in the Design view and Design Tools.
When you open the Form or Report Design Tools in Access 2007, make sure you check out the gallery of pre-set designs in the Arrange tab of the Ribbon. These can save you a lot of time by applying a usable design to an existing form or report that you can customize or use as is.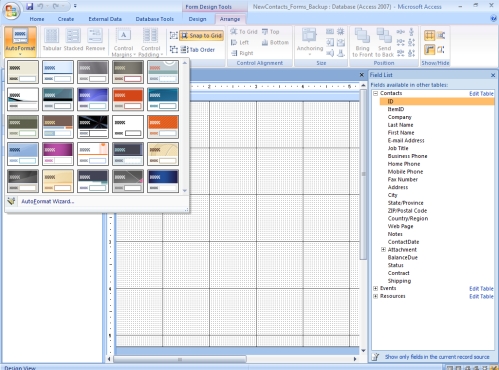 Become an InformIT Member
Take advantage of special member promotions, everyday discounts, quick access to saved content, and more! Join Today.
Other Things You Might Like
The Photoshop Elements 2020 Book for Digital Photographers